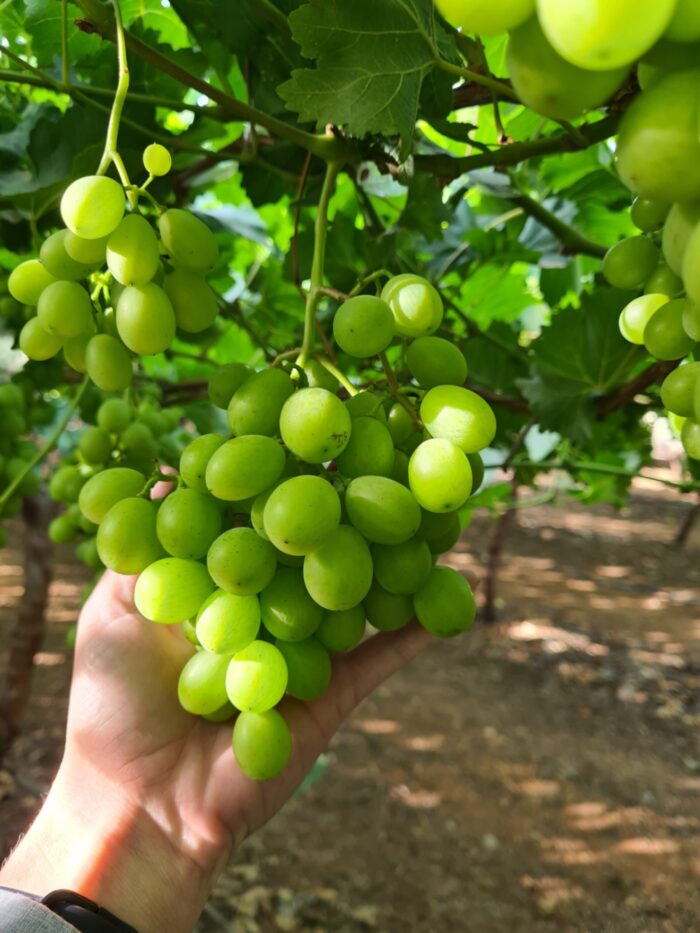 The organic table grape season from South Africa and Peru is just a few weeks away from first harvest and shipments.
In the first weeks of December OTC Organics expects the first arrivals by sea from Peru followed by arrivals from South Africa. After first trial shipments from Peru in the past season OTC Organics will receive frequent arrivals from several Peruvian growers to complement the South African program. The season will be a mix of white, red and black seedless varieties from both origins.
Our Peruvian suppliers are very keen to explore the European organic market parallel to their main customer base in North America. The crop from South Africa looks promising and our growers hope the harvest season will not be challenged by early rains. In case of favorable conditions OTC Organics expects continuous arrivals until late March.
Also the upcoming table grape season is challenged by known economical circumstances: high prices for farm inputs, packaging materials, energy and logistics. The strong US dollar against the Euro is unfortunately not in favor of the European market too. On average our growers are confronted with a 15-20% higher cost price in a Europan consumer market which is subject to substantial inflation.
Together with our growers OTC Organics is looking for a balance between cost price and consumer markets. We believe that close cooperation between growers and customers will create a successful seasonal planning. We look forward to distribute this beautiful product to the European consumers again and support our growers with their ongoing sustainable farming developments!