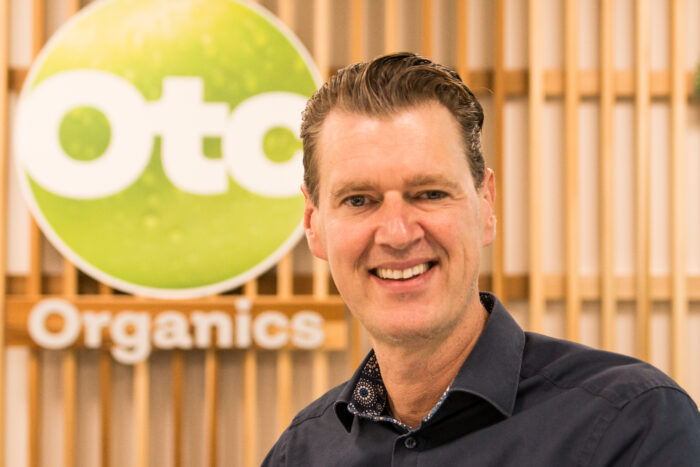 OTC Organics has appointed Tom de Bruijn as Managing Director. As of September 1, Tom and Edward Out (founder of OTC Organics) form the board of directors. He succeeds Fred Kloen, who left the company in December 2021 for personal reasons.
Quest
When it was announced that Fred Kloen would be leaving OTC Organics, Edward started the search for a worthy successor. In 2021 Edward came into contact with Tom, who at that time was exploring a new challenge in an inspiring industry with good prospects for the future. He found that at OTC Organics. For Edward it was important that the new Managing Director could complement him in terms of expertise, background and personality. After a cup of coffee, a Teams meeting, a route day along various suppliers, a visit to our warehouse in Poeldijk (The Netherlands) and joining our staff at our stand at 2022 FRUIT LOGISTICA, there was a good click on both sides. With Tom on board, OTC Organics has a full board of directors again.
Explore the company
Tom has extensive experience in various management roles within the supermarket industry. In these positions he always had a great affinity with fresh produce and fruit and vegetables in particular. At the moment it is important for Tom to get to know the company and especially the organic sector by exploring the chain and getting in touch with retail, product groups and sourcing. With his knowledge and experience, he focuses on general business operations and, together with Edward, he will continue to build on the further growth of OTC Organics in the future.